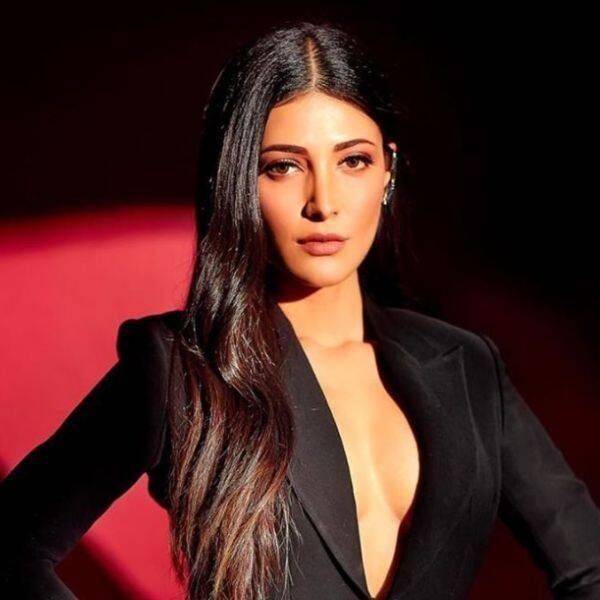 Of late, if anything, the entire movie industry is grabbing bad limelight. There's a drug link probe that is happening in the Hindi Film industry as well as in the Sandalwood industry. Also, the debate of nepotism has irked the audience on a whole new level after Sushant Singh Rajput's demise. Well, there has been a dark side to the movie industry, and people knew but not so much in detail as they do now. Recently, Kangana Ranaut had called the Hindi film fraternity as Bullywood and has slammed people left right and center. She recently called her workplace, a 'gutter'. Her remark did not sit well with many. Shruti Haasan reacted to her remark as well. In an interview with Hindustan Times, the actress opened up about the negativity that is spreading about the industry in the minds of people as well as nepotism or standing up against whatever she thought was not right. Also Read – Shruti Haasan on Kangana Ranaut's 'gutter' remark: I don't think it's fair to drag one industry down for whatever reason
"I am fortunate enough to have a support structure of friends and people around. It is just my job. But this is what you will find in medical, corporate any field, except you aren't taking an interview there. I promise, if you go and interview a female doctor, or a corporate head, or someone in even your own fraternity, they would have tonnes to say about their industry, which is pleasant and unpleasant. Our role as people is to fight injustice," Shruti said elaborating how every field has a good and bad side. Also Read – From Nanban to Shankar Dada MBBS: 5 South films inspired from Bollywood blockbusters
The actress also opened up on not agreeing to do certain things that she did not agree with. She added that she paid heavily for the same. "I can very proudly say I'm not a party to the things I don't agree with. It doesn't matter if it's the biggest director or whoever. I'm not even talking about exploitation, I'm talking about when I don't like their vibes. I just don't talk to them, and I have paid heavy prices for this, where I have not got films, they feel I am not interested. That's okay. That's a price I chose to pay," she said. Also Read – Shruti Haasan opens up on the nepotism debate; says, 'I'm very well aware of my surname, but still feel like an outsider' [Exclusive]
"If you are the girl who doesn't want to suck up to the boss in your corporate office, you will pay the price of it. Are you okay with it, that's a different question. I don't think it's fair to drag one industry down for whatever reason. Yes, there is bad stuff, but tell me, where isn't the bad stuff?" she asked before signing off.
What do you have to say about Shruti's take on things? Let us know by tweeting to us @bollywood_life .
Stay tuned to BollywoodLife for the latest scoops and updates from Bollywood, Hollywood, South, TV and Web-Series.
Click to join us on Facebook, Twitter, Youtube and Instagram.