Maggie Law: 17 Years After Her Death In A Head-on Accident
Maggie Law: The fatigued-driving rule that carries Maggie McDonnell's name will be used for the first time nearly 17 years after her death in a head-on accident.
Maggie's Law, passed by the state government in 2003, makes it illegal for drivers to kill someone after not sleeping for more than 24 hours.
Maggie's mother now hopes that the collision that killed writer and comedian James McNair and critically injured comedian Tracy Morgan will refocus public attention on tired driving.
I'm sorry for his family. It's inexcusable that anyone would drive in those conditions. "Maggie's Law was drafted with the cooperation of Carole McDonnell of Washington Township. "That's why the law was enacted in the first place: to keep folks like that off the roads."
Maggie Law: 17 Years After Her Death
Maggie died on July 2, 1997, at the age of 20, when a driver who had been awake for 30 hours and smoked crack the night before slammed her car head-on in the middle lane of the White Horse Pike near Clementon.
Kevin Roper, the truck driver accused of initiating the early Saturday morning turnpike crash that killed McNair and injured four others, including Morgan, has been charged with death by auto and four counts of assault by auto. According to initial police reports, he had been awake for the previous 24 hours at the time of the accident.
The National Transportation Safety Board is investigating the accident since trucking industry regulations state that drivers cannot stay on the road for more than 11 hours at a time.
know it's enforced in the industry, McDonnell added. "However, I'm not sure if the truckers will follow it."
Fatigued driving was not taken seriously until Maggie's Law, according to McDonnell. The driver who killed Maggie received a fine of $200.
It took her death to raise awareness about the hazards of driving while tired," she said. "It felt like being behind the wheel while intoxicated. People did not take drunk driving seriously years ago. They didn't think texting while driving was a big deal. However, all of these factors make driving difficult.
State Senate President Stephen Sweeney, a key figure in the passage of Maggie's Law, stated in response to the incident.
"The driver has a right to a fair trial, but if these claims are true, it serves as a stark reminder of why 'Maggie's Law' was enacted in the first place. When people go without sleep and go behind the wheel, they endanger their own lives as well as the lives of everyone else on the road. "The statement is as follows: "We also hope that this tragedy will lead to more research and conversation about how to prevent people from driving when tired."
The Gloucester County Traffic Safety Task Force includes McDonnell. Every year, the organization hosts a competition in which high school students create short public service videos addressing traffic issues. McDonnell was not on the judging panel, but the winner was a video addressing fatigued driving for the first time.
Maggie's Law is also the topic of her other work, including speaking about it both in the United States and internationally. McDonnell and the legislation were also the subjects of a short documentary produced by the British Broadcasting Corporation.
"When it happened, it was high-profile," she remarked. "It appears to be high-profile again soon before the anniversary of her death.
Also Read: 
What Happened To The Owners Of Juniper Hill Inn? Current Whereabouts of Juniper Hill Inn Owners Revealed
Juniper Hill Inn, established in 1901 in Windsor, Vermont is an 110-year-old historical hotel covering 15,000 square feet across 14 acres. Purchased by Robert Dean 2 and Ari Nikki for $1.6 Million in 2005.
The Hotel Hell Experience
Juniper Hill Inn became internationally-famous thanks to being featured on the reality television series Hotel Hell hosted by celebrity chef Gordon Ramsay and designed to help improve struggling hotels. Juniper Hill Inn made its first appearance on August 13th 2012; filming had begun earlier in 2012.
Ramsay identified several areas for improvement during his visit, as well as confronted Robert and Ari about their neglect in paying employees on time without tipping. Other issues raised included renovation of the dining room.
Subsequent to completing the dining room renovations, Ramsay named the second dining room bar "Blue Bar," as it was in good condition. While reopening of the hotel was successful, an altercation ensued when one of Ari and Robert's dogs was asked by staff members to be removed from the premises; an argument ensued and Robert later had to apologize to Ramsay for raising his voice during it.
Foreclosure and New Ownership Transfer
Unfortunately, Ari and Robert ran into financial difficulty, with their hotel falling into foreclosure with debt of $1.1 million by April 2014. Due to this financial strain, the hotel had to close. Ari was arrested later that same month for attacking a police officer.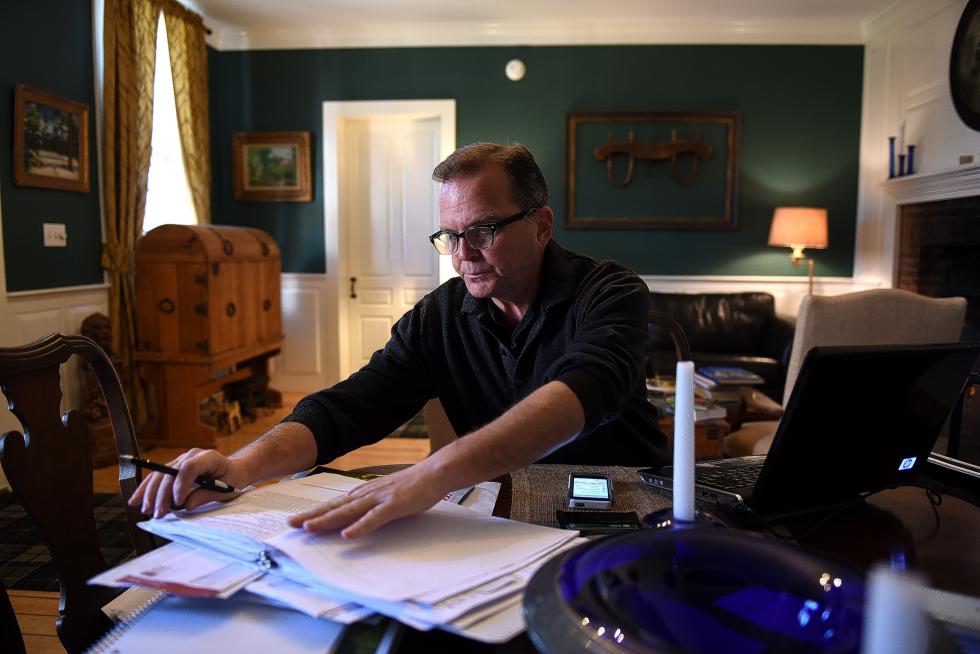 Hotel owners faced an uncertain future before it was purchased at a foreclosure auction for $405,000 in 2014. Under its new owners, who renamed it Windsor Mansion Inn, further modifications were made including increasing prices of services offered and setting room rates at $150 per night for starting rooms.
Conclusion
Juniper Hill Inn, located in Windsor, Vermont has witnessed numerous changes over its long history. It gained widespread attention when featured on an episode of Hotel Hell hosted by Gordon Ramsay in 2012. Unfortunately, financial struggles led to its closure; auction sales then concluded and it subsequently adopted its current name of Windsor Mansion Inn. Nonetheless, its rich history and beauty remain part of Windsor, Vermont's charm.
Stay tuned to Centralfallout for the latest scoops and updates of Latest News, Trending News, Technology News, World News and Entertainment News.
Busi Lurayi Cause of Death: How did Busi Lurayi Die? Latest Updates
The Tragic Death of Busi Lurayi: A Life Cut Short
The entertainment industry has lost yet another bright star with the passing of Busi Lurayi. The beautiful and talented actress was born in 1986 and had gained popularity for her exceptional skills in her chosen field. Her untimely death has left many of her fans and colleagues in shock, wondering what could have caused such a tragedy.
What Caused Busi Lurayi's Death?
The cause of Busi Lurayi's death has been revealed as leg injuries. Details of how the injuries occurred have not been disclosed, but it has been confirmed that they ultimately led to her passing. Fans of the actress have expressed their deep sadness and shock at the news, leaving tributes and messages of condolences on various social media platforms.
Who Was Busi Lurayi?
Born and raised in Zimbabwe, Busi Lurayi discovered her passion for the arts in high school. She pursued her dream by moving to South Africa to study music in college. She made a name for herself in the entertainment industry as a singer and performer, captivating audiences with her powerful voice and impressive stage presence. She later ventured into acting and received critical acclaim for her performances on stage and screen.
Busi Lurayi's Achievements
Busi Lurayi released several albums that were highly praised by fans and critics alike. Her powerful live performances earned her several awards, including multiple Grammy Awards. She also won several Best Actress awards for her acting performances and was known for her versatility in bringing characters to life. She was heavily involved in philanthropy, supporting causes that were close to her heart and advocating for equality and social justice.
Busi Lurayi's Legacy
Busi Lurayi will be remembered for her immense talent as an artist, her dedication to philanthropic causes, and her impact on the entertainment industry. She was a role model to many who admired her strength, resilience, and determination in pursuing her passion. Her passing is a great loss to her family, friends, and fans who will miss her dearly.
Conclusion
Busi Lurayi's death is a stark reminder of how unpredictable life can be. In the wake of her passing, we are once again reminded of the importance of taking care of our health and cherishing every moment we have with loved ones. We extend our deepest sympathies to her family and friends, and we hope that her legacy will continue to inspire generations to come.
Stay tuned to Centralfallout for the latest scoops and updates of Latest News, Trending News, Technology News, World News and Entertainment News.
Anil Bheem Passed Away: What Happened To Anil Bheem? | Latest Updates
Anil Bheem Has Passed Away
Anil "The Vocalist" Bheem, an acclaimed Trinidadian singer and DJ known for his distinctive vocal talent, passed away peacefully at 48 on Saturday February 4th 2023. Radio station 103.1FM broke this sad news and issued a statement expressing their deepest sympathies to Anil's wife, daughters, family, friends, colleagues, fans, etc.
Anil Bheem's Life and Career Path
Anil Bheem was an iconic musician and radio personality in Trinidad and Tobago. As founder and leader of The BMRZ Empire, he became well-known during the 1990s for hosting Chutney Train, one of the highest rated Indian programs ever on Saturday mornings. Anil was known for his musical and radio work as well as being one of the top DJs in the Caribbean region.
Anil managed to keep his family out of the public eye despite his success and there is limited information about them available. Prematee Bheem and Cheryl Bheem survive him, with two daughters named Neelun and Prithivi.
Anil Bheem Passes Away at 47

Media reports do not reveal the true cause of Anil Bheem's death; however, speculation suggests it could have been due to a heart attack as he passed away after performing in two pre-carnival events.
News of Anil's passing was met with an outpouring of grief from both fans and friends, who offer our condolences during this difficult time for his family. We offer our deepest condolences during this tragic loss.
Stay tuned to Centralfallout for the latest scoops and updates of Latest News, Trending News, Technology News, World News and Entertainment News.