OJ Simpson: Where Is He Now & What Happened to OJ's Wife
OJ Simpson was arrested and charged with the murders of his ex-wife, Nicole Brown Simpson, and her friend, Ron Goldman. Today in this article we are going to discuss about OJ Simpson identity, Where is OJ Simpson currently, What happened to OJ's wife. Follow centralfallout to get updated.
What is his identity?
Orenthal James "Juice" Simpson (born July 9, 1947) is a former NFL running back for the Buffalo Bills and the San Francisco 49ers and a convicted felon in the United States. After enjoying widespread fame in the United States, he is now notorious for his trial in the killings of his ex-wife Nicole Brown Simpson and her friend Ron Goldman.
OJ Simpson played for the USC Trojans of the University of Southern California, where he won a Heisman Trophy in 1968.'
Nicole Brown Simpson and Ron Goldman were murdered in 1994.
After a stellar career, Simpson retired in 1979 and was later inducted into the Pro Football Hall of Fame in 1985.
Victims' relatives sued him. In 1997, a civil court judged him $33.5 million for the killings. Simpson went to Miami in 2000 to avoid paying the responsibility judgement, which remained unpaid in 2021.
Where is OJ Simpson Now ?
According to reports, after Simpson's 2017 release from jail, he has been living in a Las Vegas gated enclave.
Golfing and utilizing Twitter to share his thoughts on sports and politics appear to be two of his interests, based on his online profiles.
O.J.'s pal and landlord, James Barnett, owns the 2005-built home at the dead end of a cul-de-sac.
The mansion has a pool, a private putting green, and 5 bedrooms and 6 baths.
where he's a regular on the golf course since he release from prison.
The yearlong trial became a media spectacle and culminated with his acquittal — thanks to a high-profile crew of lawyers who became known as "the Dream Team."
What happened to OJ's wife?
Nicole's June 12, 1994, evening started fairly normal. They both attended their daughter's dance recital.
Nicole ate dinner at Mezzaluna, where her buddy Ron Goldman worked.
Nicole's mother left her glasses at the meal, so Goldman offered to bring them home later. Goldman had no idea what awaited him that night at Nicole's place.
Brown Simpson's neighbours noticed her Akita dog with bloody paws. Brown and Goldman's remains were located outside Nicole's Brentwood house, where her children slept.
Nicole body discovered with 12 stab wounds to the head and neck, as well as her throat slashed.
Goldman was discovered with 25 stab wounds alongside Nicole.
Police visited OJ's residence the day after the killings and uncovered unsettling finds. Officers spotted a blood trail from OJ's car to his front door and a bloody glove matching the one found by Goldman's body.
OJ Simpson promised to turn himself in to authorities but tried to run on June 17, leading officers on a low-speed chase.
OJ's counsel were F. Lee Bailey, Robert Blasier, Robert Shapiro, Shawn Chapman Holley, Alan Dershowitz, Robert Kardashian, and Johnnie Cochran.
Evidence pointing to OJ Simpson as the murderer included:
OJ's blood at the crime scene.
Blood and hair from Nicole and Ron present in OJ's car and home.
A footprint at the crime scene that matched the shoes OJ owned.
One of OJ's gloves being found at the scene.
A prior history of abuse against Nicole.
Simpson moved to Las Vegas after his parole for armed robbery. In 2022.
Simpson's good jail behaviour and history of convictions were factors in the panel's final decision.
Aishwarya Rajinikanth files police complaint over missing jewelry from her locker
Superstar Rajinikanth's daughter Aishwaryaa Rajinikanth appears to have had her home broken into, as she recently filed a complaint that 60 sovereigns of gold and diamond jewellery are missing from her locker.
Aishwarya Rajinikanth files police charges
Reports indicate Aishwarya Rajinikanth filed a police complaint with Teynampet Police, alleging in her FIR that some of her house servants in Chennai were aware of the jewelry stored in a locker. As per police, Section 381 of the Indian Penal Code has been invoked and an investigation has begun into this matter.
Aishwarya Rajinikanth Suspected to Have Employed House-Help
According to reports, Aishwarya opened her locker on February 10th to discover her valuable jewels had vanished – worth an estimated Rs 3.60 lakh! These were last used for Soundarya's wedding in 2019. A case was filed shortly thereafter when Aishwarya discovered what had gone missing when she opened it last.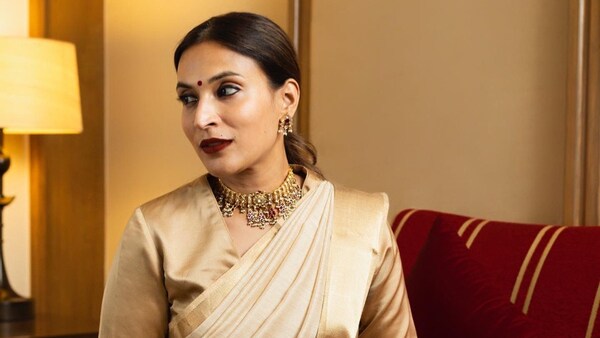 Aishwaryaa has admitted in her complaint that she is suspicious of her maids Eashwari and Lakshmi as well as Venkat, her driver, who have been visiting St Mary's Road even when she wasn't present.
India Today reported that the director had been collecting jewellery for 18 years. The stolen items include diamond sets, antique gold pieces, Navaratnam sets, bangles and nearly 60 sovereigns of gold worth Rs 3.60 lakh.
On the work front, Aishwarya Rajinikanth is currently immersed in shooting for her upcoming film, Lal Salaam. To capture these images, the actress has been visiting various cities across Tamil Nadu for the shoot.
Liver King Exposed: Tiktok Fitness Star Admits Lying About Taking Steroids
Liver King Exposed: An Organ-Eating Fitness Star Admits His Steroid Use in a Shocking YouTube Apology Brian Johnson, who earns $100 million a year through his all-natural raw meat diet and fitness regimen, often tells his followers: 'I am on steroids.'
The Liver King built a $100 Million kingdom through an unorthodox diet of raw meat and strenuous exercise to achieve "strength, health, and happiness." Liver King, a viral star on TikTok, Instagram and YouTube, preached an "ancestral" caveman lifestyle by eating delicacies such as raw liver, bone marrow and bull testicles in his videos.
He went on to make a fortune through the sale of protein supplements and dried animal organs through his Heart & Soil and Ancestral brands. Now the Liver King's status as a fitness influencer is in jeopardy after he admitted to lying about taking steroids to bulk up. "I lied and misled a lot of people," Liver King, real name Brian Johnson, confessed in a somber YouTube video. "Yes, I have done steroids and yes, I am on steroids."
The Liver King's Steroid Use
Many skeptics, particularly Joe Rogan, were skeptical that Johnson, 45 years old, wasn't using performance-enhancing drugs. Yet Johnson insisted he never used steroids.
"I don't do the stuff. I've never done the stuff and I won't do the stuff," he declared on Mark Bell's Power Project podcast.
Instead, he promoted a narrative that his family (whose wife is The Liver Queen) lived according to "nine ancestral tenants": to eat, sleep, move, shine, connect, freeze/thaw out, fight/bond etc.
Last week, fitness YouTuber More Plates More Dates revealed Johnson's false front. Leaked emails revealed multiple steroids taken by Johnson and a request to buy more from an unnamed dealer; additionally, Johnson's blood test revealed evidence of steroid use.
Liver King Exposed: Why the Liver King Lied
Sitting shirtless atop a leather throne, Johnson confessed to lying about his steroid use in an apology video. "I am as sorry as any man can be," he said in the clip.
He acknowledged taking 120 mg of testosterone per week, but denied other rumors such as having ab implants or plastic surgery performed. Johnson attributed his steroid usage to an inner conflict.
"When I talk about the 85 percent of people suffering from low self-esteem issues, that's me. This is why I dedicate myself to working out until my lungs bleed in the gym every week – just to feel normal again," he said. "And hormone replacement therapy has definitely helped tremendously."
Will The Liver King be dethroned? Johnson has yet to provide any definitive answers about his future plans or strategy. "All I can do right now is accept responsibility, strive to improve myself, and lead myself on a journey towards a more rewarding life as an even better human," he declared to his millions of followers.
Read Also:
Josh Hawley Running Video Y Fleeing Jan 6 Rioters Sparks Memes
Josh Hawley Running Video goes viral on Thursday night, Sen. Josh Hawley (R-MO.) may have set a Guinness World Record by guest starring in the most movies and music videos simultaneously – if such an award exists.
Hawley ran in slow motion to the iconic, piano-punctuated theme song from "Chariots of Fire," culminating with a breathtaking finale.
Hawley then made an impact in music, featuring in Bruce Springsteen's "Born to Run," Van Halen's "Runnin' With the Devil" and Kate Bush's 1985 classic "Running Up That Hill," which recently returned to prominence due to its portrayal in Netflix show "Stranger Things".
Hawley was featured in two clips aired live during a House committee hearing investigating the Jan. 6, 2021 attack on the U.S. Capitol. Both videos depicted Hawley running away from rioters as they poured into the building, according to the committee.
Although the videos drew laughter from the courtroom audience in real-time, the internet had just started. Within minutes and then hours, people online began viciously mocking Hawley for his appearance.
Some set their videos to music — usually songs with running lyrics. Others played with words by creating a new term for what the junior senator from Missouri was doing: Hawlin'.
Most just posted memes such as Forrest Gump sprinting at his start line across America; Road Runner zipping along with a "Meep meep"; or George Costanza from "Seinfeld" pushing an elderly woman and several children away to escape a fire at a kids' birthday party.
One Twitter user wrote, "I will hydrate myself on Josh Hawley Running Video content for the remainder of this week."
At press time on Thursday evening, Hawley's office did not immediately respond to The Washington Post's request for comment.
Thursday's hearing was mostly solemn. Rep. Elaine Luria (D-VA.) introduced Hawley as the senator who, on Jan. 6, while passing protesters as he crossed East Capitol Street, held up his fist in solidarity with them before entering the building.
According to Luria, a U.S. Capitol police officer protecting the building reported to the committee that Hawley's gesture "riled up the crowd," with an enormous version of his fist-pump photo projected behind her.
She expressed her disdain for Hawley because he agitated protesters from within what she described as his "safe space"–protected by barricades and police–without regard for any potential mob that might form.
Afterward, Hawley entered the Capitol leaving officers on the front lines with no way out, according to her.
But that safe haven didn't last, Luria reported. "Later that day, Sen. Hawley fled after protesters he helped stir up stormed the Capitol."
"Expect the extraordinary," Luria exclaimed
The videos played. A three-second clip showed Hawley running down the halls of the Capitol, past several officers as Luria claimed he did so to flee rioters flooding in.
The committee replayed this footage twice in slow-mo for emphasis and added another six-second clip showing Hawley making his way down a flight of stairs with others.
Hawley has defended saluting Jan. 6 protesters with a fist pump before contesting President-elect Joe Biden's electoral win over President Donald Trump.
The senator pointed out that many of them came to peacefully demonstrate and labeled them as rioters are "a slur on the thousands and thousands, tens of thousands" who came to the Capitol that day for peaceful demonstrations.
Hawley has continued to capitalize on the political impact and financial gain that his fist-pump picture has generated. In February, Hawley put a rendition of the image on several items of merchandise with the slogan "SHOW-ME STRONG!" — an allusion to Missouri's nickname as "the Show-Me State"), and began selling them in March according to The Missouri Independent.
Internet users were drawn to Luria's juxtaposition of Hawley's fist-bump photo and running videos as evidence of his indiscretion. One user used a popular meme to categorize Hawley's fist pump photo as "playing around," while a still image of him fleeing was labeled as "finding out."
Some Twitter users stuck to the classic one-liner format when taking shots at Hawley. One such tweet from a freelance writer and editor in California read, "From now on if political reporters ask Josh Hawley if he's running, he must ask them to clarify."
One political adviser used the occasion to urge voters to turn out, saying: "Y'all better run to the polls like Josh Hawley ran from insurrection."
Others turned to the language of the internet to ridicule Hawley. One TV producer posted a four-second GIF image of someone sprinting with the caption, "How Josh Hawley fled the Capitol on January 6th."
Legendary TV journalist Dan Rather went with the obvious response, declaring: "Run Hawley Run!" A Twitter user responded to Rather's allusion to "Forrest Gump," providing a GIF of Tom Hanks as the character running.
Political commentator Charlie Sykes recognized the potential of the Hawley videos immediately upon their release. Within moments of viewing them for public consumption, he was ready to assess their value
FAQ:
Q.1 Is Josh Hawley married?
Erin Morrow Hawley
Q.2 How old is Josh Hawley?
43 years, 31 December 1979
Q.3 Where does Josh live now?
Vienna, Virginia
Q.4 Is Senator Hawley a lawyer?
Senator Hawley is widely recognized as one of the nation's premier constitutional lawyers. He has litigated at the Supreme Court of the United States, federal courts of appeals, and in state court, advocating for individuals' liberties
Also Read: